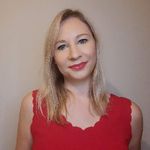 Gemma Rigby
Gemma Rigby is the Social Media and Content Consultant for Tempdrop. After struggling with hormonal birth control, she was introduced to fertility awareness and shortly thereafter, to Tempdrop as an easy way to practice the Sensiplan method of fertility awareness. Whilst initially using this method for family planning, she soon realized the power it provided for understanding and enhancing her health and the ability to live in sync with her body. After using Tempdrop for almost a year, she joined the Tempdrop Team in 2020 and enjoys helping produce content that empowers women, all around the world, to know their own bodies and make informed decisions about their reproductive health. You can learn more about Tempdrop on their website, including the many free educational resources produced.
About Tempdrop's Editorial Process
Tempdrop's dedicated team is passionate about fertility and empowering individuals with valuable insights, information, and in-depth knowledge on the topic of fertility and reproductive health. Our mission is to provide accurate and up-to-date information to help individuals make informed decisions related to fertility and family planning. We carefully curate our content from reputable sources within the field, always providing proper attribution when citing external information. Each piece of content undergoes rigorous review and editing to ensure it meets our high standards of excellence in the realm of fertility. Explore our Editorial Policy to learn more about our principles and procedures for delivering valuable information about fertility and reproductive health.