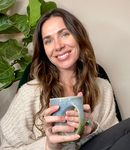 Dr. Mona Wiggins
Expertise
Fertility Awareness, Nursing, Integrative & Functional Health, and Holistic Health
Education
Doctorate of Nursing from the University of Washington, Integrative & Functional Medicine Professionals Training Program from Dr. Aviva Romm, Fertility Awareness & Reproductive Health Educator Certification from The Well, Certificate of Global Health in Women, Adolescent, & Child Health from the University of Washington, Human Design Chart Reader Certification from Dayluna
Experience
Dr. Mona Wiggins blends her experience and expertise in Eastern and Westen medicine to offer a deeply holistic experience that honors both science and nature. She runs her own online wellness business and is passionate about guiding others to good health through education, integrative medicine, and mind-body practices. Dr. Mona also offers several fertility awareness and cycle-syncing programs, which include one-on-one mentorship.
Quote From Dr. Mona Wiggins
"Intelligence is present everywhere in our bodies… our own inner intelligence is far superior to any we can try to substitute from the outside." – Deepak Chopra
About Tempdrop's Editorial Process
Tempdrop's dedicated team is passionate about fertility and empowering individuals with valuable insights, information, and in-depth knowledge on the topic of fertility and reproductive health. Our mission is to provide accurate and up-to-date information to help individuals make informed decisions related to fertility and family planning. We carefully curate our content from reputable sources within the field, always providing proper attribution when citing external information. Each piece of content undergoes rigorous review and editing to ensure it meets our high standards of excellence in the realm of fertility. Explore our Editorial Policy to learn more about our principles and procedures for delivering valuable information about fertility and reproductive health.
Latest from Dr. Mona Wiggins