4 Best BBT Thermometers to Track Fertility & More 2024

By

Liza Blake

Edited by

Kelly Hendrickse

Fact-check by

Gemma Rigby
Updated November 16, 2023.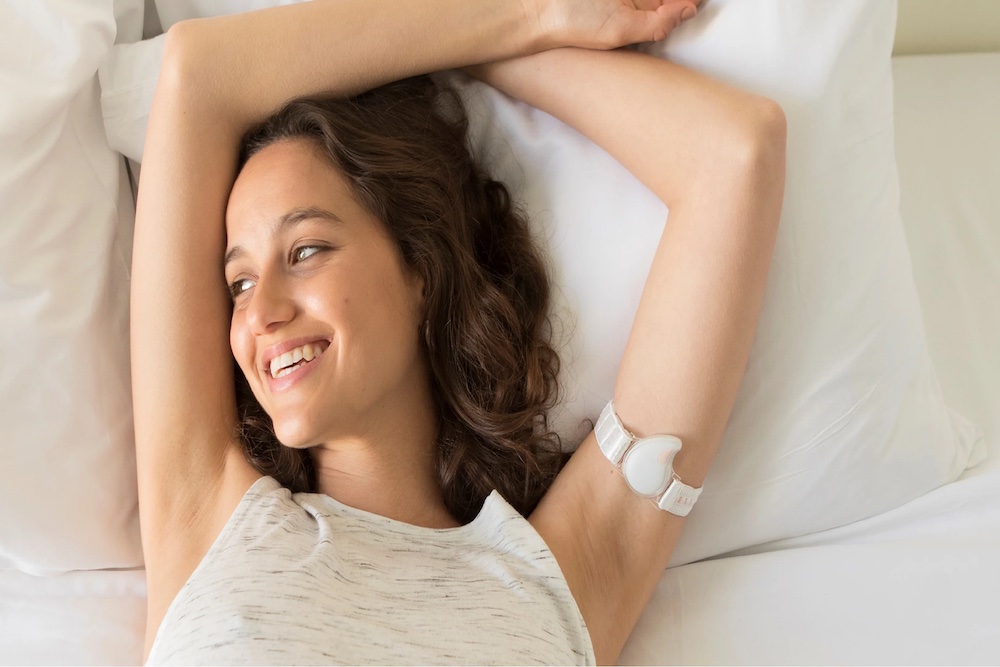 Tracking your cycle can dramatically increase your chances of successfully conceiving. In fact, a National Library of Medicine study shows that those who use cycle-tracking systems are more likely to conceive within two menstrual cycles than those who don't.
The various phases of the menstrual cycle affect a variety of things used to track the ideal time to try and get pregnant, such as your basal body temperature (BBT) and cervical mucus. Using your BBT, you can look out for a lower temperature pre-ovulation during the fertile window, and a higher temperature during the luteal phase after ovulation.
So, let's find out the best way to measure BBT.
Our Top Picks for the Best BBT Thermometers to Track Fertility & More
We've put together a list of the best BBT thermometers for you and even qualified them for different purposes to meet your specific fertility needs.
Best Overall

:

Tempdrop



Best for period tracking

:

iFertracker

Best for ovulation symptoms

:

Ava

Best for flexible tracking

:

Daysy
So let's dive right in and review each one!
1. Best Overall BBT Thermometer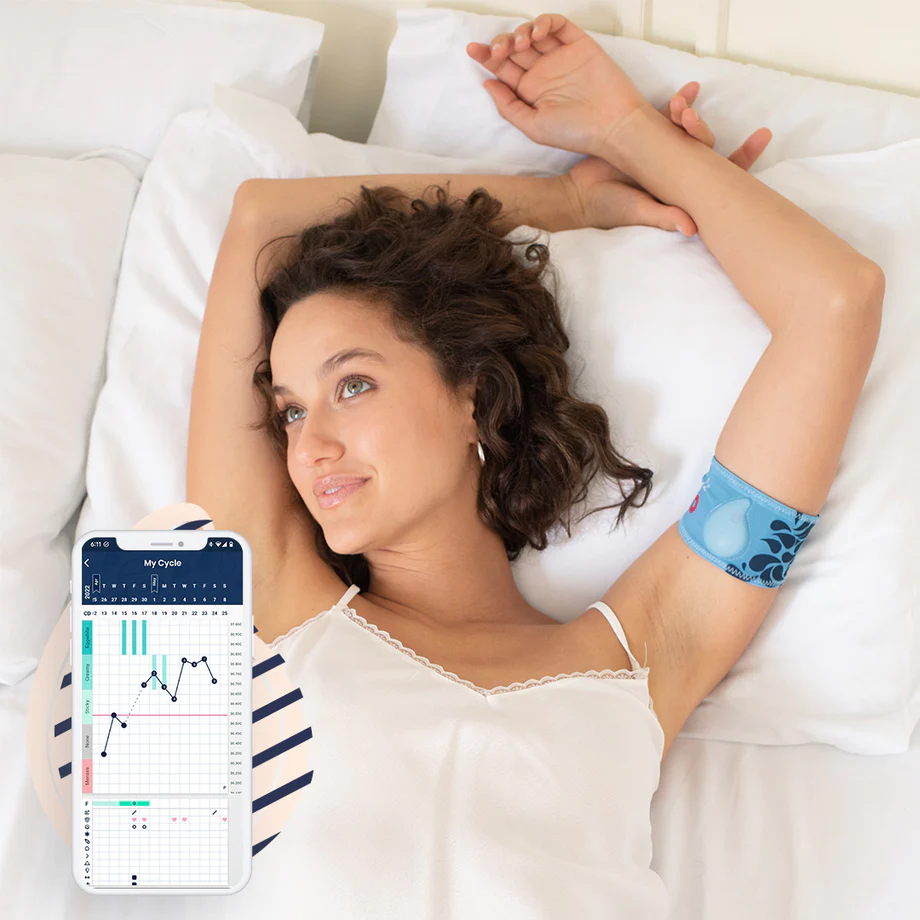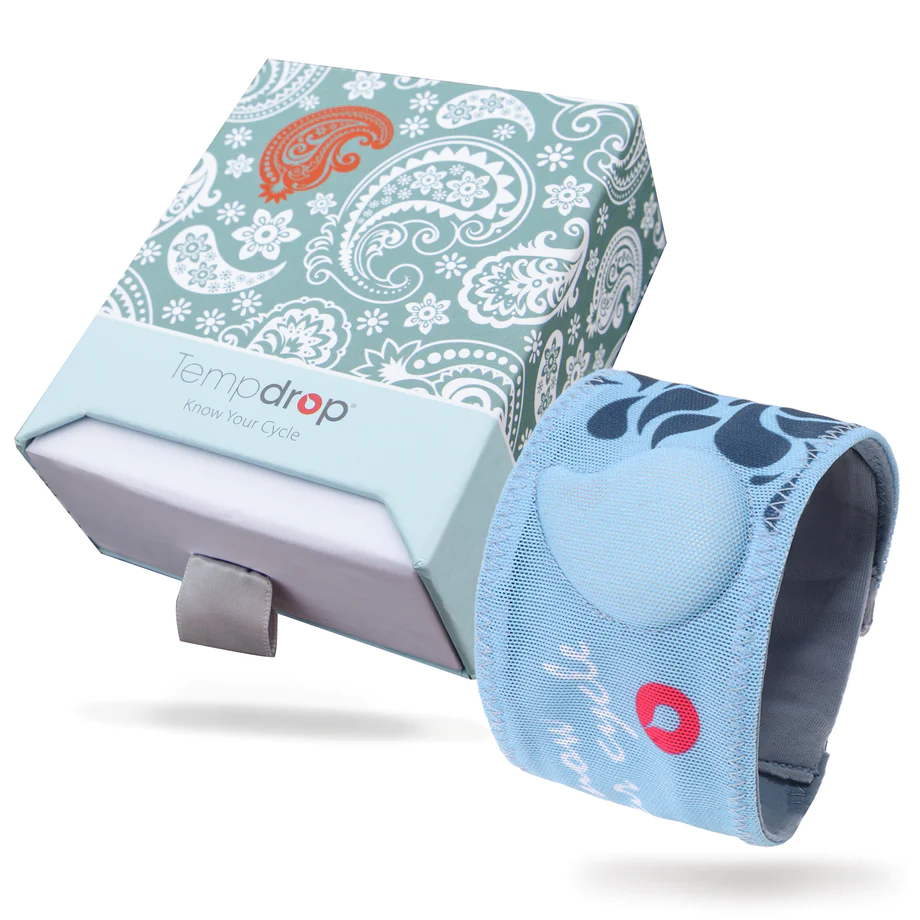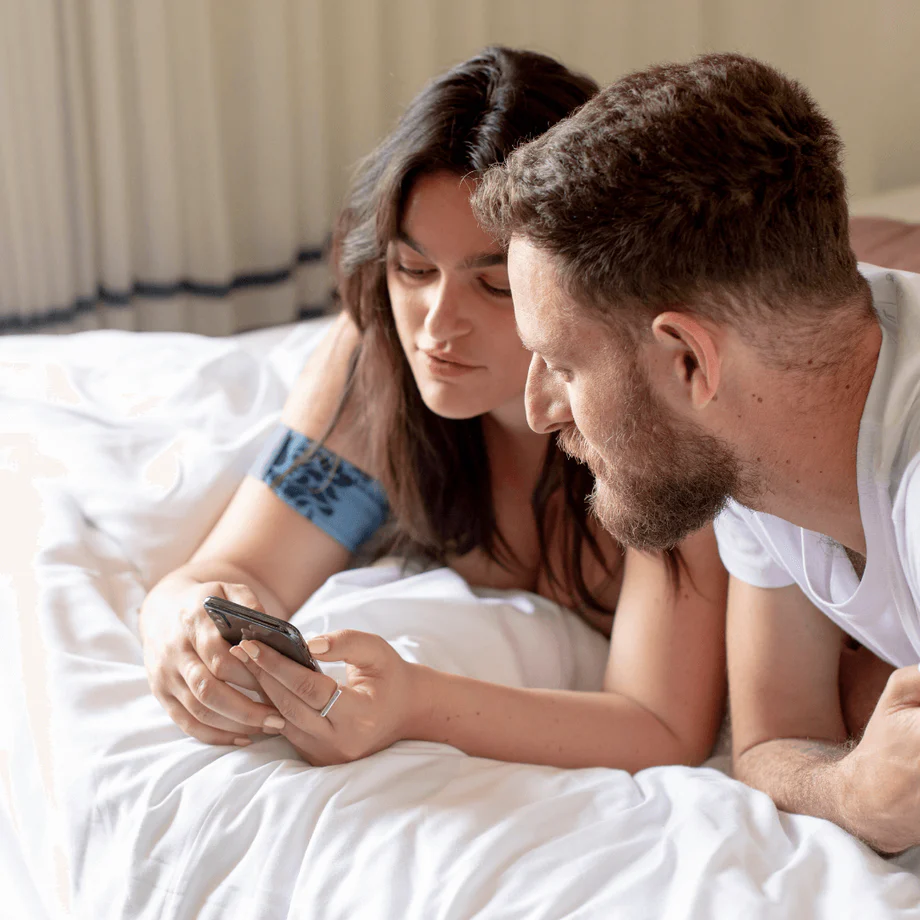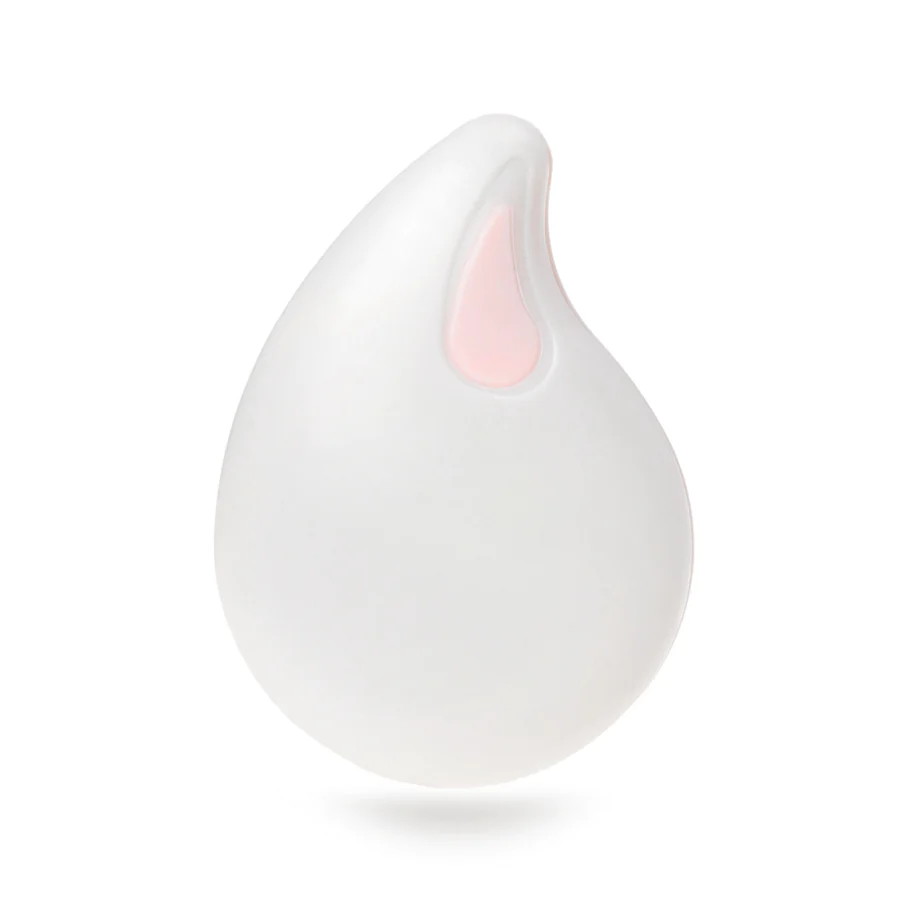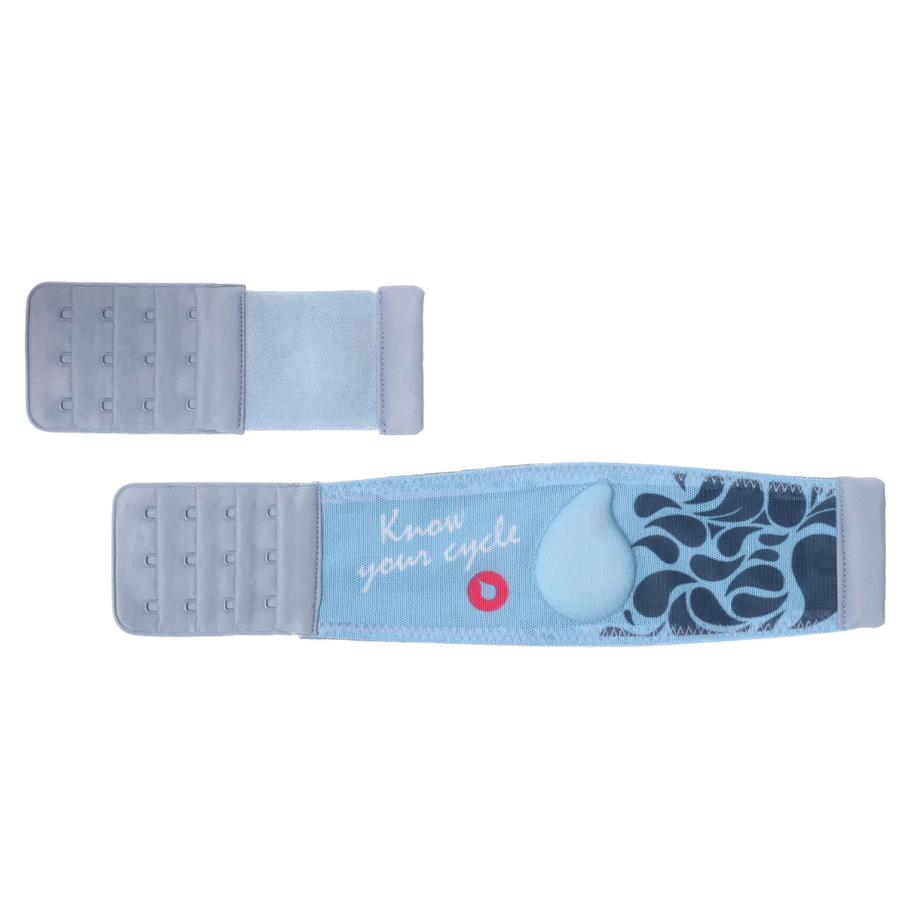 Tempdrop is the best wearable BBT thermometer since it uses an algorithm to monitor your sleep patterns, identify your true resting temperature (BBT), and track your nightly and monthly temperatures. This helps identify your fertility window and ovulation for each cycle.
Cycle tracking

: Sync your Tempdrop readings with the app to track your symptoms so you can verify your ovulation and cycle phases.

Effective for irregular cycles

: Tempdrop is tailored to your sleep patterns and menstrual cycle, so you can still track irregular cycles/patterns.

Fertility cycle report/statistics

: Combining temperature readings with other fertility symptoms can help identify your optimal fertility window.

Pregnancy tracking

: To determine a more accurate due date, you can add nine months to your temperature shift date, then subtract 7 days.

Price

: $215
Whether you have a regular daily routine, work in shifts, are experiencing postpartum, or sleep irregularly, Tempdrop's algorithm learns from you and interprets your data on an individual basis.
Unlike a lot of other smart devices and apps that help you track your fertility, the effectiveness is determined by the fertility awareness method you use. Plenty of users have found it useful as they change intentions through trying to conceive, postpartum charting, and even charting for health. Plus, you can choose to sync your data with the Tempdrop app or any other fertility charting app of your choice.
Pros
Non-invasive

Great for all sleep patterns and cycles

Can be used with any intention

Seamless syncing with the free app

Easy digital cycle charting

Battery lasts 6 months on average
Cons
Monthly fee for additional app features

Only stores a total of 24 hours worth of sleep data (3 x 8 hour sleep sessions)
2. Best BBT Monitor for Period Tracking
iFertracker is worn overnight with a patch attached to your armpit and collects data for a BBT reading the next morning. Then, you sync it with their app to get your daily BBT.
Cycle tracking

: It provides notifications for each phase of your cycle through its app.

Effective for irregular cycles

: Might not be as effective for irregular periods as it requires you to enter your last period date before tracking can start.

Fertility cycle report/statistics

: The app converts the daily BBTs into graphics that reflect temperature changes before and after ovulation occurs.

Pregnancy tracking

: You can use iFertracker to monitor the risk of

early pregnancy concerns

, like miscarriages.

Price

: $129
iFertracker helps predict what your cycle will look like. The app notifications can help you learn about your hormonal changes. Using their chart tool can also help you plan ahead.
This product identifies any irregular activity during sleep, like if you get up, making it a useful BBT measurement option.
Pros
Wireless syncing to app

Turns on/off automatically

Stores up to 10 nights of data

Records relevant events like sexual activity, etc in-app
Cons
Sticky patches require replacing

App only available for iOS

Battery lasts 45-60 days
» Check out these 10 ways to improve your chances of pregnancy.
3. Best BBT Monitor for Ovulation Symptoms
Ava is a device worn on the wrist, also only during sleep.
Cycle tracking

: You can view real-time insight into your cycle phases for up to 12 previously recorded cycles.

Effective for irregular cycles

: Ava is not effective for irregular periods as it is recommended for women with a cycle length ranging from 24-35 days.

Fertility cycle report/statistics

: Using the data it collects, Ava pinpoints the 5-day window that's best for you to try for a baby.

Pregnancy tracking

: It offers pregnancy tracking, and if you purchase the Plus plan, you get a full refund if you are not pregnant within 12 months.

Price

: From $279-$359
It captures and tracks physiological signals, your input in the app, and your past cycles to help you interpret and predict your ovulation period and fertility window.
Ava is primarily ideal for women trying to conceive as it offers health parameters that can indicate when is the best time to try and get pregnant. These include temperature, physiological stress, sleep, and resting pulse rate.
Because of the cycle length parameters, many women with conditions like PCOS won't be able to use Ava to help them get pregnant.
Pros
App charts multiple biomarkers

Measures pulse and respiration

Easy app interface

Money-back guarantee for the Plus and Premium plans
Cons
Must have regular cycles

Limited to those trying to conceive

Not for those with implanted electronic devices
4. Best BBT Monitor for Flexible Tracking
Daysy is a BBT thermometer that you use to take your BBT at whatever time you wake up each morning but before you get out of bed.
Cycle tracking

: Daysy uses a colored-light system to indicate when you are fertile, infertile, and ovulating.

Effective for irregular cycles

: It is designed with some irregularity in mind. But if your cycle is outside the 19-40 day range, you can contact Daysy's experts.

Fertility cycle report/statistics

: Using a unique algorithm, Daysy can calculate the fertile days in your cycle quickly. If the device shows a red light, you are currently or possibly fertile.

Pregnancy tracking

: When your BBT remains high for more than 18 days, Daysy registers a possible successful conception. Then, all three lights will flash, and once Daysy has calculated a more likely pregnancy, all lights will be solid. DaysyDay will then turn your temperature chart blue in the app.

Price

: $319
Daysy accommodates your sleep schedule, only requiring at least 1 hour before using the device. Its self-learning algorithm is based on 5 million menstrual cycles. It uses this insight along with your menstruation and ovulation data and your past cycles to deduce your peak fertility periods.
Daysy's app, DaysyDay, allows you to easily view your temperature curve, so you can make informed choices regarding your fertility, ovulation, and menstrual health. Plus, it offers individualized statistics about cycle irregularities or impacts from your current activities.
Pros
Calculates fertility status within a single device

Partner app for partner's easy access

Can monitor cervical mucus with free app

Good customer support
Cons
Have to take temperature manually

App can be buggy

Costly
» See how charting multiple fertility awareness indicators can help you conceive.
Monitor Your BBT and Fertility With Tempdrop
Traditionally, you have to take your BBT when you wake up at the exact same time, which either means you never sleep in or that your sleep is disrupted so you can take your temperature on time. But with modern BBT thermometers and fertility trackers, this is a thing of the past.
And look no further than Tempdrop. Overall, Tempdrop gives you the freedom to use your cycle data for whatever your intentions are and can make your fertility journey easy to follow and navigate.